Will Hodgman
Australian politician, 45th Premier of Tasmania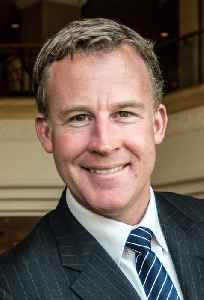 William Edward Felix Hodgman is an Australian politician who served as the 45th Premier of Tasmania. He has been a member for the Division of Franklin in the Tasmanian House of Assembly since the 2002 state election. He became premier following the 2014 state election, having been Leader of the Opposition since 2006. He was re-elected to a second term in government following victory in the 2018 state election. In March 2018, he succeeded Angus Bethune as the longest-serving leader in the history of the Tasmanian Liberals. He resigned in January 2020. Hodgman is from Hobart and was educated at the University of Tasmania. Hodgman's father, uncle, and grandfather also served in the Parliament of Tasmania.


Mystery over next Tasmanian premier
The Tasmanian Liberal Party will meet next week to decide on the state's new premier after Will Hodgman announced his resignation.
SBS - Published
Tasmanian Premier Will Hodgman steps down
Tasmanian Premier Will Hodgman has resigned, saying "the time is right" for new leadership two years out from the next state poll.
The Age - Published
Also reported by •SBS
Search this site and the web:
You Might Like